Do You Lack Capabilities for Laser Cutting in Rockford IL? Count on SMF
For manufacturing facilities that often contend with cut metal and metal fabrication, having access to the right equipment and technicians is essential. Unfortunately, outside of traditional metal cutting methods like saw cutting and metal shears, having precise and accurate cutting machinery in-house can be expensive. For this reason, SMF Inc. strives to offer fast and precise metal cutting with our laser cutting for Rockford IL and manufacturing facilities throughout the Midwest.
The Best Features of Laser Cutting
Of the available options for metal cutting and metal fabrication, laser cutting is always top of the list! For SMF Inc., laser cutting is one of our primary services. We possess numerous laser cutting machines with the latest tools and software, ensuring that metal cuts are clean, quick and precise. Some of laser cutting's best features include:
Clean Cuts – Traditional metal cutting leaves behind rough and jagged edges on cut pieces, which can be hazardous to anyone handling said components. Conversely, laser cutting uses heat to cut metal, meaning rough edges are melted down and smoothed during the cutting process.
Accuracy – While manually cutting metal will get the job done, completed pieces risk not being nearly as accurate as you hope. Try as we may, computerized technology will always produce a cut more accurately than human hands. For this reason, laser cutting is all done via CAD software and computer technology.
Speed – If your facility has managed traditional metal cutting before, you understand how time-consuming the process can be. Laser cutting is the opposite, being one of the fastest metal cutting methods available to manufacturers, faster than plasma or flame cutting.
Efficiency – As mentioned, laser cutting is supported by CAD programs and computer controls. By inputting the part design into our laser cutting machinery, we can continue producing metal pieces with the same consistent cuts. No matter the size or complexity of a part, laser cutting's efficiency produces high-quality cuts every time.
Flexibility – Our laser cutting machines feature numerous tools and settings to cut any material, regardless of consistency, size, or thickness. We are flexible in our laser cutting capabilities, offering cuts for materials including copper, steel, aluminum, titanium, brass, and various plastics.
Additional Metal Fabrication Services
SMF Inc. works diligently to provide our clients with the broadest range of metal fabrication services. While laser cutting in Rockford IL is essential for many manufacturing facilities, it isn't the only fabrication service your company might need. We aim to ensure our clients can achieve their dream vision of a product, part or component with minimal hassle and complete accuracy. As such, our additional capabilities include: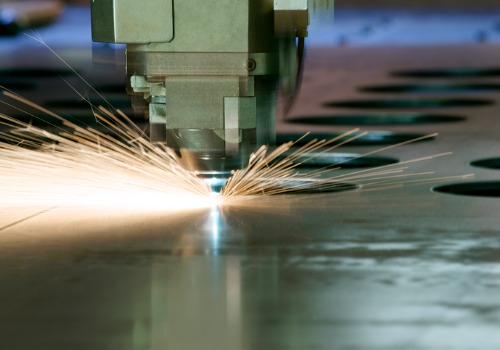 Contact Our Office
When it comes to precise, detailed cuts, you can rely on SMF Inc. and our laser cutting for Rockford IL and throughout the Midwest. To learn more about our company and additional fabrication capabilities, contact us today at 309-432-2586. SMF Inc. has two facilities in South Carolina and Illinois, serving clients throughout the United States.