Support Your Business with Custom Metal Fabrication for Rockford IL
Whether a large automotive manufacturer or a start-up business with a new product idea, you need the support of fabrication experts to produce the parts, components and machinery your business requires. Thankfully, when searching for metal fabrication in Rockford IL or anywhere in the state, there are experts who prioritize quality and accuracy. Count on SMF Inc. for all your custom metal fabrication needs.
Metal Fabricators in Your Area
While there are hundreds of metal fabrication companies throughout the country, finding the companies closer to you can be more beneficial. In the case of custom metal fabrication, local companies offer better communication, faster turn-around times, and quality that can meet clients' high standards.
Communication

Although anyone can instantly contact anyone in the internet age, there are still benefits to being closer to the companies you contract for work. In the case of metal fabrication, this is especially true. SMF serves clients throughout the United States. However, for our clients within Illinois, South Carolina, or bordering states, you have more direct access to the parts and products you order. If interested in the status of your project, you can see it for yourself at our facilities!

Quicker Process

Being closer to your metal fabrication company can also mean a quicker turn-around time for your project. Product samples and completed projects can be shipped faster, depending on location. Additionally, if some adjustments or changes must be made to the continued production of metal products, there's little lag between your request and our ability to fulfill it.

Higher Quality

Although not directly associated with the locality of your fabrication company, SMF strives to offer higher quality final products compared to our competitors across the States. We employ experts in all areas of metalworking, allowing us to create custom products that fit our client's exact specifications. While other companies might promise large quantities within short timeframes, we ensure quality and affordability for your custom parts.
How Can We Help?
SMF utilizes multiple metal working capabilities to offer our clients the highest quality and most accurate metal fabrication for Rockford IL. Whether you require a high quantity of one custom metal piece or several fully assembled components, our team of expert fabricators is happy to oblige! Our capabilities include: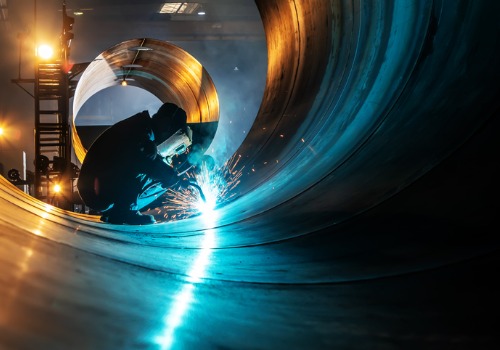 Give Us a Call
Whether you require metal fabrication in Rockford IL, parts of Illinois, or anywhere in the United States, you can rely on the expert fabricators at SMF Inc. To learn more about our company and capabilities, contact us today at 309-432-2586. SMF is headquartered in Illinois, serving clients throughout the United States.