Meet Production Demands with Expert Metal Fabrication for Chicago IL
Industrial and commercial facilities throughout the Midwest continually rely on the services of metal fabricators. Through metal fabrication, businesses can develop the parts and equipment necessary for offering excellent services and quality products. And when it comes to supplying metal fabrication to Chicago IL industries, businesses trust the professionalism and expertise of SMF Inc. Get your next metal fabrication project started by reaching out to SMF!
Custom Fabrication Through SMF
Finding a metal fabrication company willing to offer its services is not difficult. However, what is difficult is selecting a company that can meet the high-quality standards and deadlines set by your business. As such, SMF strives to provide superior service compared to other fabricators throughout the United States.
High-Quality Products

When it comes to quality versus quantity, SMF always chooses quality. However, that's not to say we don't have a high production rate for our metal fabrication projects. Our data-driven approach to quality control and product review lets us detect parts' problems and defects well before delivery. Additionally, we utilize high-quality metals and materials to ensure the durability and longevity of your parts and products.

Affordable Prices

Speaking of high-quality metals, our South Carolina fabrication facility offers carbon, stainless steel and aluminum materials to all our clients. We leverage our buying power to stock and sell metal at prices you can't get anywhere else. Not only can you purchase metal wholesale from SMF, but our ability to acquire materials for lower prices saves our clients on overall fabrication costs.

Extensive Capabilities

Many metal fabrication companies focus on fewer capabilities to manage higher production sizes and faster turn-around times. Conversely, SMF expands our capabilities to reach all corners of metal working without sacrificing our production speed and capacity. A wide range of capabilities allows SMF to perfectly craft industrial, commercial or structural products to our client's specifications.
What We Offer
As mentioned, SMF Inc. supplies our clients with numerous metal working options for as quick and accurate metal fabrication in Chicago IL as possible. We employ experts from all metalworking specialties and utilize the latest tools and technology to deliver the best product. Our capabilities include: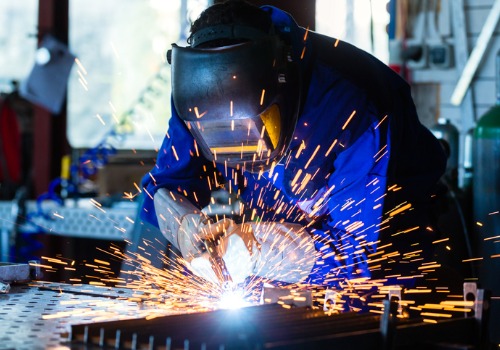 Talk with Our Team
Entrusting your metal fabrication in Chicago IL to the professionals at SMF Inc. ensures a high-quality product delivered on time and meeting your high standards. If you wish to learn more about SMF and our services, contact us today at 309-432-2586. SMF is headquartered in Illinois, serving clients throughout the United States.