Expert Metal Fabrication for Illinois Businesses
Is your company workshopping a design idea for a new product? Does your business require help producing a new slate of parts or machinery? If either of these questions has relevance to you, you need the assistance of a metal fabricator. And when searching for expert metal fabrication in Illinois, you want professionals with extensive experience and a vast array of metalworking tools and processes to make your project a success. Give the team at SMF Inc. a call today!
Why Rely on Custom Fabrication?
While some fabrication companies will provide cookie-cutter solutions to your metal product specifications, the work SMF implements is entirely custom. As custom metal fabricators, we possess the skills and equipment necessary for crafting parts to fit your needs.
Multiple Fabrication Methods

To streamline fabrication, some machine shops rely on a handful of fabrication processes to complete jobs with relative speed and ease. However, such methods aren't always the best fit for your specific part or product. That's why SMF delves into all the most important capabilities for creating new metal components. We utilize the best methods for cutting, bending and forming metal to ensure the product meets your precise specifications.

Wholesale Prices

SMF delves into retail steel sales to help our clients get the best prices for the highest quality metals. Thus, when ordering metal fabrication through SMF, the materials we use are all offered at wholesale prices. If mass producing a specific part or product, SMF's metal costs can save you significantly. Additionally, if there are metals we don't have readily available, we can secure your preferred material quickly and affordably.

Higher Quality

The quality of products produced is crucial to SMF's metal working process. While some metal fabrication companies might cut corners or rely on automation to complete projects quickly, SMF is careful in its approach. Although we utilize some automation for laser or plasma cutting, we carefully inspect each piece we create for potential deformities and defects. We ensure you receive the highest quality product by continually reviewing our abilities and processes to meet the highest standards.
What Can You Expect from SMF?
SMF Inc. specializes in numerous metalworking capabilities to meet the needs of businesses requiring metal fabrication in Illinois. From providing precise cuts to helping assemble complete products, our team is flexible in managing your metal fabrication project. Our capabilities include: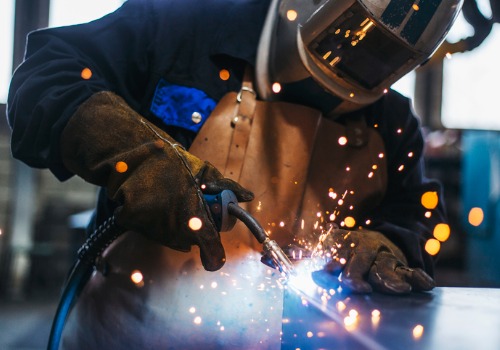 Call Today
To ensure your business and product production is supported by the best metal fabrication in Illinois, place your trust in the professionals at SMF Inc. Learn more about our service offerings by contacting us at 309-432-2586. SMF is headquartered in Illinois, serving clients throughout the United States.