Can Laser Cutting in Peoria IL Benefit Your Facility?
Professionals throughout the manufacturing industries are always on the hunt for ways to increase production, improve part quality, and ensure products are consistent in design and function. More than having the right materials and experienced workers, you require fabrication machinery to meet your standards. For example, laser cutting can resolve concerns with part production and quality. However, laser cutting machines can be expensive and challenging to operate. Thankfully, if you want to improve your manufacturing process via laser cutting in Peoria IL, SMF Inc. can provide the needed services!
How Does Laser Cutting Help?
Most manufacturing facilities will need to cut and shape metal and other materials during the production process. However, saw cutting, shears, and traditional metal cutting aren't as accurate and efficient as manufacturers would prefer. Conversely, laser cutting can meet your facility's needs, guaranteeing high-quality metal cuts every time.
Speed Up Production

To keep up with consumer demands without "cutting corners," some aspects of your production process must be streamlined. In such a scenario, laser cutting can be the solution. Laser cutting is faster than any traditional metal cutting process. Not to mention, laser cutting is quicker than plasma and flame cutting in most scenarios.

Ensure Consistency

Laser cutting utilizes CAD programming and automation to ensure consistency and complete accuracy across all cut metal. Unfortunately, as experienced as your crew might be, traditional metal cutting is not nearly as precise as a computer-aided machine. Laser cutting allows for smooth, consistent metal cuts, with little downtime between each cut.

Safer to Implement

Many traditional metal cutting techniques aren't nearly as safe as you expect! Not only are the tools used to cut metal dangerous (if you aren't as experienced), but the finished cuts can leave behind rough and jagged edges, which are harmful to anyone handling your metal parts and products. Conversely, laser cutting uses heat to melt and smooth edges while cutting and removes manual labor from the cutting process.
SMF's Capabilities
As crucial as laser cutting in Peoria IL can be to your facility's production process, it isn't the only metal fabrication service you'll likely require. In fact, SMF provides a wealth of metal fabrication services to meet the needs of all local manufacturing companies. We promise to take your part and component designs and bring them to life with our range of capabilities, including: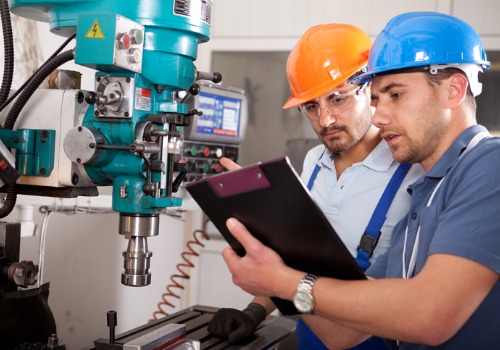 Reach Out to SMF
When your facility cannot perform consistent and accurate metal cutting, count on SMF Inc. for laser cutting in Peoria IL. To learn more about our company and metal fabrication capabilities, contact us today at 309-432-2586. SMF Inc. has two facilities in South Carolina and Illinois, serving clients throughout the United States.