Optimize Your Facility's Production with Laser Cutting in Chicago IL
Are you looking for ways to improve your facility's production capabilities? You're not alone! Manufacturing companies throughout the Midwest always look for ways to streamline production while ensuring clients receive an accurate and well-designed product. As such, metal cutting is always a challenging fabrication step for many manufacturers. Thankfully, with SMF Inc.'s laser cutting for Chicago IL companies, metal cutting concerns are a thing of the past!
Why Invest in Laser Cutting Services?
While bringing laser cutting in-house requires expensive equipment and hiring experienced operators, outsourcing laser cutting to SMF is incredibly affordable in comparison. In addition to the affordability of services, laser cutting benefits your overall fabrication and production capabilities for reasons like:
Increased Production Speeds

If the parts and products you produce are in high demand, you need the means to produce components quickly! Thankfully, laser cutting is the perfect method for speeding up the fabrication process. Traditional metal cutting is a timely endeavor, and plasma or flame cutting can't match the speeds of laser cutting.

Greater Accuracy

Although our metal fabricators are experts at what they do, even they are prone to mistakes after dozens of manual cuts in a row. Using computerized controls and CAD software, the precise cut you need is programmed into our laser cutting machines. By removing the "human element" from laser cutting, we can guarantee greater precision and accuracy with each cut.

Reduced Labor Needs

The same CAD software used to create precise and complicated cuts in metal is used to automate the laser cutting process. Automation increases the speed of production and ensures greater consistency across all cut metal pieces. Whether cutting aluminum, steel, copper or plastic, laser cutting automation always produces consistent, clean and quality cuts.
Our Additional Fabrication Services
If your facility requires more than laser cutting in Chicago IL, SMF can happily oblige! Since our company's inception, we've always strived to offer our clients the broadest range of metal fabrication services. In addition to sourcing materials for more affordable prices, we support our clients with capabilities guaranteed to produce parts and components to their exact specifications. Our additional fabrication services include: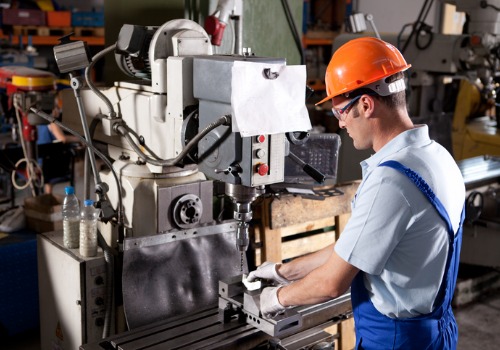 Contact Our Office
Don't allow your manufacturing facility's production to continue without investing in laser cutting in Chicago IL. You can find accurate and affordable laser cutting services with the fabrication experts at SMF Inc. To learn more or request a quote, contact us today at 309-432-2586. SMF Inc. has two facilities in South Carolina and Illinois, serving clients throughout the United States.