Precision Machining for Rockford IL by Trained Fabrication Experts
As technology across all sectors continues to advance and expand, manufacturers look for ways to manage production capacity and consumer demands best. Thus, many industries rely on full-service metal fabrication companies to provide services such as precision machining to make up for what facilities cannot do themselves. If your facility requires assistance with precision machining in Rockford IL, count on the fabrication experts at SMF Inc.
The Benefits of Precision Machining
Unfortunately, many manufacturers lack the tools and equipment to create small, precise, and complex product components. Thankfully, companies like SMF can more than make up for what your facility might lack in metalworking capabilities. Precision machining is an essential service we offer, as it provides benefits like:
Faster Production – Ensuring your facility's product output is high necessitates the need for fast production methods. Precision machining, for example, can produce large volumes of components within short timeframes due to computer automation in the machining process.
Consistency – If parts being produced don't have the same consistency, you risk malfunctions and errors with the final product. Precision machining creates parts via Computer Aided Manufacturing and Design software, ensuring every piece is produced with the same designs and specifications, guaranteeing consistency for your products.
Accuracy – Standard machining practices work great for larger, less complex components. However, the human element isn't always accurate enough when you need precise cuts, bends and milling. Thus, precision machining creates components via specific design programs, allowing machines to be accurate in their function.
Less Product Waste – A common problem with standard machining is the waste it can create. Machining takes a piece of metal and works it down to the desired shape, leaving unused metal as waste. Furthermore, part defects or mistakes can lead to entire pieces being disposed of. Conversely, precision machining reduces the number of mistakes made, thus ensuring metal doesn't go to waste.
SMF's Metal Fabrication Services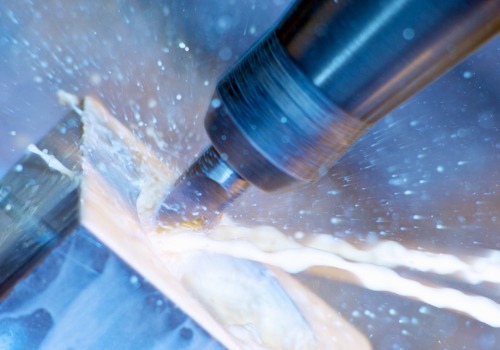 If your facility requires more than precision machining in Rockford IL, SMF Inc. can happily oblige! We possess the metalworking capabilities to create components of any size and complexity. Our goal is to ensure our clients always receive a product made to their exact design specifications. Thus, we implement numerous capabilities such as:
Call Today
Precision machining in Rockford IL, and throughout the U.S. has grown to be one of the most essential services requested by numerous manufacturing industries. If you need precision machining services, reach out to the SMF Inc. team today! To learn more about our company and capabilities, contact us today at 309-432-2586. SMF has facilities in Illinois and South Carolina, serving clients throughout the United States.