Create the Components You Need with Precision Machining for Springfield IL
Crafting precise, high-end metal parts, tools and components is no simple task for manufacturing facilities. It takes the operation of specific machines and equipment to develop the integral pieces that are a part of the vehicles, machines and equipment we use daily. With precision machining for Springfield IL, from SMF Inc., you can leave the complex part development up to metal fabrication experts.
The Advantages of Precision Machining
Precision machining is a valuable production method for industries throughout the U.S. The precision machining process consists of the standard machining operations of milling, turning, drilling, boring, etc., but with operation handled by Computer Aided Manufacturing and Design software. When concerned over the accuracy and quality of a product, manufacturers rely on precision machining and its advantages, including:
Product Consistency – Components created using precision machining must meet the exact specifications of the original designs. If individual pieces of the same design aren't consistent, final products can face defects and errors. The automated nature of precision machining ensures components are created the same every time.
Accuracy – If any part of a fabricated component is machined incorrectly, that component is no longer usable. And with the risk of human error in standard machining, many companies can't afford to gamble with fabrication inaccuracies. As such, precision machining takes the "human" element out, ensuring complete accuracy for your part production.
Greater Production Rates – To keep up with consumer demands, production rates have increased significantly! However, for standard machining to keep up with high production rates required of manufacturers, you would need hundreds of machine operators. Conversely, precision machining can keep pace with high production rates relatively easily.
Reduced Waste – Unfortunately, the standard machining process can inherently create significant material waste with the metal removed from a part or waste created due to product defects. Precision machining makes materials cut precisely to ensure as minimal wasted metal as possible. Furthermore, waste due to product defects is significantly reduced, thanks to the high accuracy of precision machining.
Our Additional Fabrication Services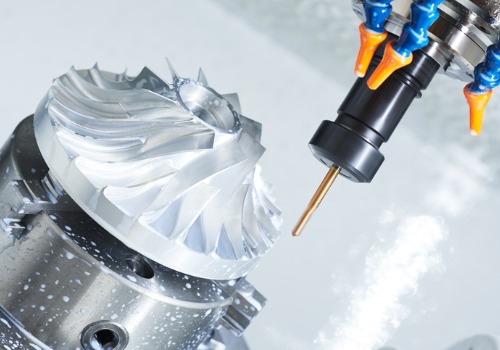 While precision machining is an essential service for many industries, it isn't the only metal fabrication service your facility might require. Thankfully, SMF Inc. incorporates numerous capabilities into our fabrication process. To ensure our clients receive a custom product that meets their exact specifications, we offer important fabrication services such as:
Give Us a Call
If your facility lacks the capabilities for proper precision machining in Springfield IL, count on SMF Inc. and our team of expert metal fabricators. Learn more about our company and capabilities by calling 309-432-2586. SMF has facilities in Illinois and South Carolina, serving clients throughout the United States.