Rely on the Speed and Accuracy of Precision Machining for Chicago IL
Industries across the United States look to metal fabrication companies for expert services like precision machining. Precision machining is most helpful in creating small, custom and precise components of larger vehicles, equipment and machinery. With incredible speed and accuracy, precision machining can meet the production demands of most manufacturing facilities. If your facility requires the aid of precision machining in Chicago IL, count on SMF Inc. as your trusted full-service metal fabrication company.
Does Your Industry Require Precision Machining Services?
Most manufacturing industries can benefit from precision machining from SMF. However, specific industries are more reliant on precision machining than others. For example, the equipment and machinery of the energy industry utilize distinct and complex components that can only be created through precision machining. Some other industries that utilize precision machining include:
Aerospace Industry

The development of expensive planes and aircraft requires few to no errors being made in production. Otherwise, the safety of pilots and passengers is put at significant risk. Thus, the aerospace industry relies on precision machining to create high-quality components that can withstand the extreme pressures that functioning aircraft face.

Medical Industry

The health and safety of patients are of the utmost concern to those who work in the medical industry. As such, it's crucial to have tools and equipment that function correctly and don't risk the well-being of patients. To this end, precision machining creates the parts that help MRI machines, monitoring devices, medical instruments, etc., function.

Commercial Industries

Precision machining is used across countless commercial industries to help develop the products consumers use daily. However, keeping up with consumer demand can seem like a near-impossible task without support! Thankfully, precision machining promises fast and accurate metal fabrication, ensuring your facility can operate at the highest production levels.
SMF's Featured Capabilities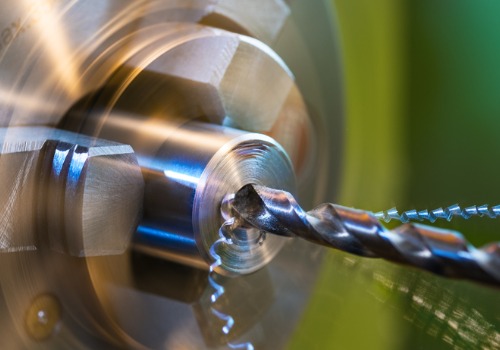 If your facility requires more than precision machining in Chicago IL, you're in luck! As a full-service metal fabrication company, SMF Inc. strives to offer comprehensive metalworking services for all our clients. Our mission is to provide products to the exact specifications set by our clients. To do so, we implement numerous fabrication capabilities to create the ultimate end product. These capabilities include:
Give SMF a Call
SMF Inc. possesses the state-of-the-art tools and equipment necessary for providing industries with the best precision machining in Chicago IL. To learn more about SMF and our capabilities, contact us today at 309-432-2586. SMF has facilities in Illinois and South Carolina, serving clients throughout the United States.