Your Facility Can Benefit from Precision Machining in Peoria IL
Not every manufacturing facility can produce high-quality components quickly and accurately. Thankfully, SMF Inc. can fill your production needs with our expert precision machining for Peoria IL and throughout Illinois. As a full-service fabrication company, we meet the needs of local and national manufacturers by producing high volumes of components quickly and affordably, utilizing the most precise machinery.
Industries in Need of Precision Machining
While numerous industries require precision machining to varying degrees, the medical, aerospace, automotive and energy facilities depend on it. Depending on the specific needs of your industry, SMF can provide you with the custom components you require for your facility to function and prosper!
Medical – When patients' health is on the line, healthcare facilities require the tools and equipment they use to operate efficiently and without error. Thankfully, components created through precision machining promise an incredibly low error rate. SMF can help the medical industry by creating custom and high-quality products that improve the effectiveness of medical equipment and ensure patient safety.
Aerospace – In the same way you wouldn't want a medical device failing, you also want the utmost confidence in the various airplanes and aviation vehicles you encounter. Thus, precision machining is crucial to creating airplane parts and components. Due to aerospace machining needing to meet precise requirements and tight tolerances, precision machining is best suited to this industry.
Automotive – To keep up with consumer demands, automotive manufacturing facilities must produce new vehicles quickly and consistently. Thankfully, precision machining can produce some of a vehicle's most complex components in large volumes and at high production rates.
Energy – Fixtures in the energy industry must endure extreme pressure and continue functioning at a high-efficiency rate under any conditions. As such, the parts created with precision machining prove to be the most reliable. Precision machining ensures high-quality parts with incredible durability and a high tolerance for stress.
How Else Can We Help?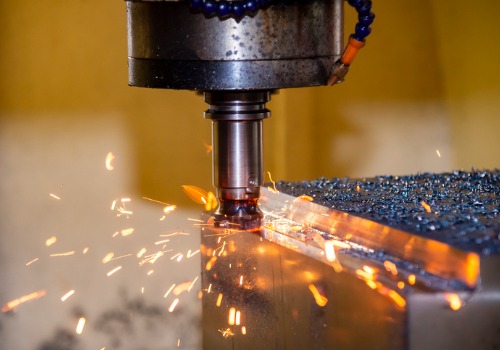 Precision machining in Peoria IL isn't the only service SMF Inc. provides. Our metalworking experts are well-versed in multiple capabilities, allowing us the most customization and flexibility when fabricating your products. We strive to stand out from other fabrication companies by offering extensive and comprehensive capabilities utilizing the best tools and equipment. Such capabilities include:
Contact Our Office
If your facility doesn't have the means to support the production of precise, high-tolerance components, count on SMF Inc. for precision machining in Peoria IL. To learn more about our company or capabilities, contact SMF today at 309-432-2586. SMF has facilities in Illinois and South Carolina, serving clients throughout the United States.