Support Your Facility with High-Quality Metal Fabrication in Rock Hill SC
Throughout South Carolina, manufacturing facilities and industrial companies are looking for full-service fabricators they can rely on for consistent and high-quality work. Unfortunately, many metal fabricators make their clients choose between consistency and quality. For this reason, SMF Inc. strives to set itself apart. We never compromise on our products' quality and promise project completion on strict deadlines. When you require metal fabrication in Rock Hill SC or anywhere in the state, SMF has you covered.
Why Choose SMF?
In truth, you can rely on hundreds of metal fabrication companies to produce the parts and products you require. However, many fabrication companies prioritize quantity over quality to maximize production and profits. SMF Inc. takes a less haphazard approach to metalworking. Our company promises the best quality products, extensive metalworking capabilities, and the most affordable prices for full-service fabricators.
Best Quality Products

There's not one piece or component that doesn't go through SMF's rigorous testing and inspection. We thoroughly inspect each completed part, identifying potential deformities or defects before they reach consumers. Our data-driven approach to quality control and product review ensures no part is left unchecked before delivery.

Affordability

For many fabrication companies, a higher quality product means more expensive material costs. For SMF, this isn't the case; we offer quality production on top of affordability. Our partnerships have allowed SMF to secure high-quality metal components at wholesale prices or lower! In turn, we can offer our clients reduced production costs and retail sale of materials for less.

Numerous Capabilities

You can expect speed and consistency but lower quality work for some metal fabrication companies that offer "cookie cutter solutions" to their production capabilities. However, with SMF's extensive capabilities, we achieve higher quality products and can still offer fast turn-around times for our projects. When it comes to custom metal fabrication in Rock Hill SC, we are unmatched!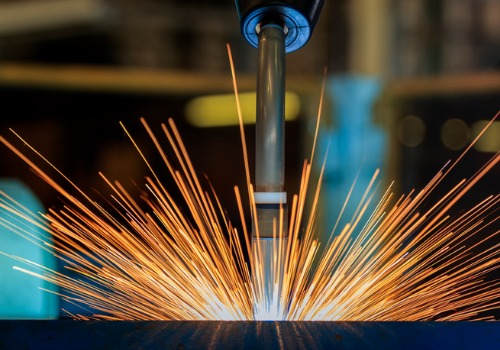 Our Capabilities
We aren't lying when we offer some of the most capabilities of full-service fabrication companies. We can form, bend, cut, and weld any metal material to meet our clients' precise specifications. No matter the size or complexity of a project, our team has the equipment and experience to achieve the highest quality results. Our capabilities include:
Contact Our Office
Don't compromise quality for quantity with metal fabrication for Rock Hill SC; get the best of both worlds with the metal working professionals at SMF Inc. To learn more about our company and services, contact us today at 864-226-0470. SMF has facilities in South Carolina and Illinois, serving clients throughout the United States.