Leave Custom Metal Fabrication in Greenville SC to the Experts
SMF Inc. takes great pride in the metalworking and fabrication capabilities we offer our clients. Our mission is always to provide a high-quality product for clients and ensure we do so quickly and affordably. As a full-service fabrication and machining company, we go to great extents to ensure our customers only receive the best service with incredible finished products. If in need of metal fabrication in Greenville SC or anywhere throughout South Carolina and parts of the U.S., count on SMF Inc.
The SMF Advantage
To set ourselves apart from other fabrication companies, SMF strives to offer a higher-quality product alongside excellent customer care, quick production times and reasonable prices. Not to mention, we offer some of the most capabilities of other metal fabricators.
High-Quality Parts – While some fabrication companies prioritize quantity over quality, SMF doesn't compromise! We employ Six Sigma methodologies to continually maintain and improve our metalworking capabilities. As for product testing, everything is rigorously inspected for defects and deformities before reaching its final destination.
Excellent Customer Care – Communication between our fabricators and your company is key to a final product everyone can be proud of! SMF strives to provide prompt, clear and straightforward communication with our clients. We work through issues, answer your questions, and implement requested changes in a timely manner.
Quick Delivery Times – SMF understands the need for manufacturing companies to adhere to strict timelines. Thus, our team works directly with distributors to get finished products in your hands faster. And if your business is within our primary states of operation (South Carolina and Illinois), we rely on our company-owned trucks to provide quick delivery services.
Reasonable Prices – SMF works with wholesale sellers of steel, copper, aluminum and other metals to secure fabrication materials for reasonable prices. Not only can we sell our clients metal at cheaper rates than retail, but the cost of production is kept lower, which translates to more affordable fabrication prices.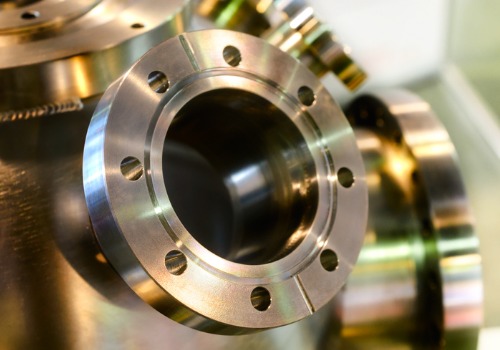 What We Offer
We employ metalworking experts well-versed in numerous capabilities to ensure SMF can take on any metal fabrication project, regardless of size or intricacy. Meeting our clients' precise specifications means having extensive tools and capabilities for doing so. Some of our fabrication services include:
Talk with Our Team
Metal fabrication in Greenville SC is made easy by the fabrication experts at SMF Inc.! To learn more about our company and metal fabrication capabilities, contact us today at 864-226-0470. SMF has facilities in South Carolina and Illinois, serving clients throughout the United States.