Manufacturing Made Easy with the Best Metal Fabrication for South Carolina
Whether your industrial facility looks to mass produce a new product or you need help assembling new components for your business's use, a metal fabricator can assist. With the right metal fabrication experts, your company can more easily manage production, stay ahead of deadlines, and produce a product that exceeds expectations. As such, when in search of metal fabrication in South Carolina, businesses rely on SMF Inc.
Is Custom Fabrication Right for Your Business?
Unlike some metal fabrication companies, who rely on smaller skill sets and basic fabrication to maximize production, SMF offers custom metal fabrication to all our clients. Custom fabrication is best for complicated pieces or precise components that must meet a higher threshold for quality. Other reasons why custom fabrication is the best choice for your facility include:
Excellent Quality

We've already mentioned custom fabrication leads to higher-quality products. This high quality is achievable due to efforts from SMF not to cut corners or heavily rely on automation for all aspects of fabrication. While automation at parts of the fabrication process might be necessary, we inspect each piece for problems like deformities or defects. When we're sure pieces meet the high standard we set, they make it into our clients' hands.

Numerous Fabrication Options

Fabrication companies prioritizing quantity over quality might rely on fewer fabrication capabilities to streamline processes. However, having fewer fabrication capabilities can restrict what a company can and can't produce. Thus, SMF strives to offer custom fabrication utilizing as many fabrication methods as possible. There are few limits to what we can create for your facility.

Better Prices

While this isn't something every fabrication company can offer, SMF takes great pride in our ability to offer numerous metal products at wholesale prices. SMF sells steel, aluminum, copper and other metal materials for prices cheaper than retail. And if not purchasing metal materials directly from SMF, we can produce parts more affordably due to our acquisition of materials at wholesale value.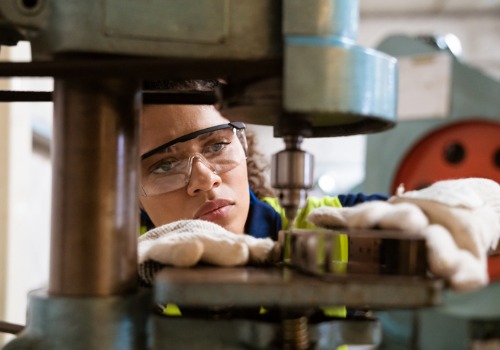 How SMF Can Help
SMF Inc. strives to offer the fabrication services you need to create your ideal product or component. Our team comprises experts well-versed in welding, machining, forming and numerous fabrication capabilities. We can provide such services as:
Give Us a Call
To meet the production needs of your business, employ SMF Inc. for the best metal fabrication in South Carolina. Learn more about our services by contacting SMF today at 864-226-0470. SMF has facilities in South Carolina and Illinois, serving clients throughout the United States.