Ensure High-Quality Metal Fabrication in Charleston SC with SMF
When it comes to high-quality metal parts and components at affordable prices, few fabrication companies can match what SMF Inc. can offer. Our fabrication company works diligently to provide our clients with the parts, products and components they need to succeed. Whether your business needs help meeting production demands or requires parts to reach a higher quality threshold, SMF has you covered with metal fabrication for Charleston SC.
How We Stand Out
Although fabrication companies can seem like a dime a dozen throughout the United States, you can't go to each company expecting the same quality and service. For this reason, SMF looks to set itself apart from other metal fabricators. We strive to provide our clients with better communication, faster turn-around times, and custom products that outshine what our competitors can offer.
Close Communication

Manufacturing a part, product or component, no matter the size, takes a great deal of coordination. However, the further out from the company producing your components, the more difficult coordination becomes. If you live in Illinois, South Carolina or any of the surrounding states, we make it simple for clients to physically view samples of their products and get in contact with the folks producing your pieces.

Fast Turn-Around Times

The closer you are to our facility, the faster we can ship samples or final products. Even with distance between your facility and ours, we always provide consistent updates on your project and work diligently to meet your expectations within short timeframes. And if your business is within the states our facilities our located, we shorten delivery times by using our own delivery trucks.

High-Quality Products

There's no limit to the metal parts we can design and create for your business. SMF employs numerous experts across the metalworking industry to provide the most fabrication capabilities available. This allows us to provide a product that is precise to your specifications. Moreover, we carefully inspect every component produced for defects and deformities, ensuring you only receive what's of the highest quality.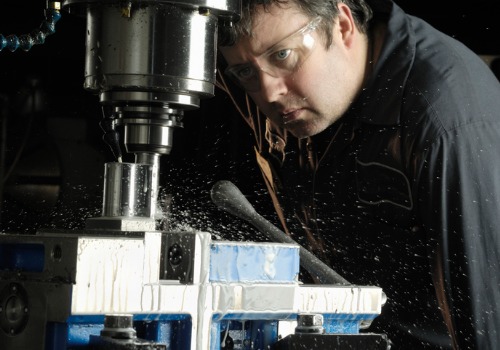 SMF's Capabilities
As already mentioned, SMF Inc. possesses numerous metal fabrication capabilities that not every fabrication company can offer. Our extensive capabilities allow us to provide metal fabrication in Charleston SC for any type or size of product and deliver results that exceed our clients' expectations. These fabrication capabilities include:
Talk with Our Team
Bring your parts and product designs to life with the help of experts for metal fabrication in Charleston SC. Reach out to the fabrication professionals at SMF Inc. today. Contact us at 864-226-0470 to learn more about our metalworking capabilities. SMF has facilities in South Carolina and Illinois, serving clients throughout the United States.