Trusted Metal Fabrication for Columbia SC
Whether you produce a product for internal use or for sale to customers, you want the production of said product to be quick and of excellent quality. Thankfully, speed and expert production are what you get with SMF Inc. We've helped create and manufacture countless parts and components for industrial facilities throughout the United States. SMF can happily assist if you require metal fabrication in Columbia SC, or anywhere else.
What We Create
SMF has produced metal products to meet the specific needs of commercial, industrial and construction clients. From small, integral parts to large metal structures, our team helps create the products your facility needs to function without interruption.
Commercial Products

If something is sold directly to consumers, it's considered a commercial product. For commercial products, SMF helps create individual parts and pieces that benefit the function of the final product. For example, SMF has helped design and manufacture individual parts for appliances, decorative pieces, light fixtures, and more.

Industrial Products

If machines and equipment create the products that consumers use, who creates those industrial machines? That's right, SMF does! We support industrial facilities and manufacturers in developing industrial products and components to maintain, repair or replace heavy-duty machinery. From small parts to large metal platforms, we fabricate any metal products your facility can't.

Structural Products

The largest fabrication projects for SMF have dealt with structural products. If contractors require unique or custom components for commercial or residential construction projects, SMF can help create these components. For example, the metal beams used in the frames of post-frame structures or large commercial facilities SMF can help fabricate.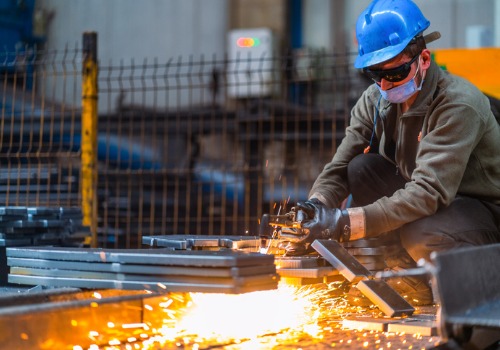 What We Do
SMF Inc. incorporates numerous metal working capabilities into our metal fabrication for Columbus SC to create the parts and products your business requires. Unlike other fabrication companies that minimize capabilities to maximize production output, SMF prioritizes our flexibility and quality when creating custom metal products. As such, we offer fabrication services such as:
Talk with Our Team
You don't have to look far when searching for the best metal fabrication for Columbus SC businesses! Trust the fabrication experts at SMF Inc. for high-quality metal parts manufactured quickly and affordably for your convenience. Learn more about our company and capabilities by calling 864-226-0470. SMF has facilities in South Carolina and Illinois, serving clients throughout the United States.