Your One-Stop-Shop for Precision Machining in South Carolina
As a company or facility heavily involved in manufacturing, finding more efficient ways to manage production is essential to your business's success. However, if your facility lacks the proper machines and metal workers necessary for detailed product designs, your production can grind to a halt! Instead, you can rely on local metal fabricators for precision machining in South Carolina. Get in touch with the experts at SMF Inc. today!
How Precision Machining Can Help
Precision machining includes metal working operations such as milling, turning, drilling, boring, etc. Using computerized controls, precision machining can perform many standard fabrication operations, but to a degree of accuracy not matched by manual metal working. As such, precision machining guarantees:
Greater Accuracy – "To err is human." And for precise components crafted for industrial machinery, precision machining's accuracy ensures each piece of equipment is designed to its exact specifications. Computerized controls and automation prevent component errors and malfunctions more prevalent in manual machining.
Increased Production – Precision machining relies on computerized controls for automating much of the machining process. Such automation allows for increased production rates. This means you have your components sooner, leading to an increase in your facilities' productivity.
Reduced Waste – As production levels go up, waste levels go down! Precision machining accuracy means metal is cut, bent and molded without error or excess metal waste. And a reduction of metal waste helps our clients save money.
Greater Consistency – Above all, digital controls and computerized automation allow consistency across all products produced. When designing precise equipment for specialized machine functions, you want parts that perform the same function reliably and without error.
A Safer Process – Once we program our precision machining equipment with your part's schematics, our machines handle much of the work. This allows us to monitor the machining process safely, ensuring each component is carefully crafted.
In Addition to Machining Services
SMF's precision machining for South Carolina isn't our only metalworking service. As a full-service metal fabrication company, our expert craftsmen are well-versed in numerous metal working operations. SMF strives to offer our clients the most possible services to ensure we can meet the exact specifications of every product design. Our capabilities include: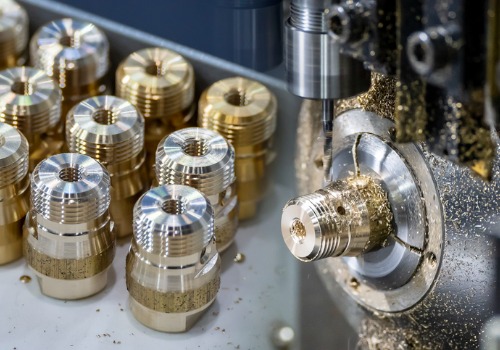 Talk with Our Team
Precise fabrication of specialized metal components is only possible with expert precision machining in South Carolina supplied by experienced metal fabricators. Get in touch with the professionals at SMF Inc. today! Learn more about our company and capabilities by calling 864-226-0470. SMF has two facilities in South Carolina and Illinois, serving clients throughout the United States.