The Need for Precision Machining in Rock Hill SC
Although most manufacturing companies possess the equipment and tools they need to craft large parts and equipment, they lack proper machinery for producing small and precise components. If such is the case with your facility, you require the services of a full-service metal fabrication company such as SMF Inc. At SMF, we provide accurate and reliable precision machining for Rock Hill SC, ensuring our clients receive durable, high-quality components created at high production rates.
Why Choose Precision Machining?
Larger parts with fewer cuts and bends are easier to produce through standard machining and metalworking practices. However, smaller components with detailed cuts and designs require a "delicate" and "controlled" production process for successful completion. As such, precision machining is best used for parts where accuracy, durability, consistency and volume are priorities.
Accuracy – The pieces created through precision machining are often used for large parts or machines with complex components. Such complexity means even the slightest error or hiccup in production can cause an entire machine to malfunction. Thus, producing components designed to their exact specifications is crucial.
Durability – Precision machining features milling, turning, drilling, boring and more to create parts that aren't only highly accurate but incredibly durable. Many components created via precision machining are utilized in products that undergo extreme pressure and stress. Thankfully, precision machining implements procedures that preserve the strength and longevity of metal.
Consistency – Unfortunately, producing large amounts of one component can lead to manufacturer errors when production is done via traditional machining. Conversely, precision machining's automation and accuracy allow for the same parts to be produced with little to no deviation between pieces. This ensures each component is identical and interchangeable.
Volume – For some manufacturing facilities, it can be challenging to keep up with consumer demands. Thankfully, precision machining can significantly speed up the production process. After your part's design has been programmed into our machines, we can produce the same component repeatedly, streamlining the production process.
How Else Can We Assist?
If precision machining in Rock Hill SC isn't the only fabrication service you need, you can continue to rely on SMF Inc. We offer an array of metal fabrication services to meet the precise needs of our clients. Additionally, we strive to provide more affordable fabrication services by securing crucial production materials for less than retail prices. Examples of our fabrication capabilities include: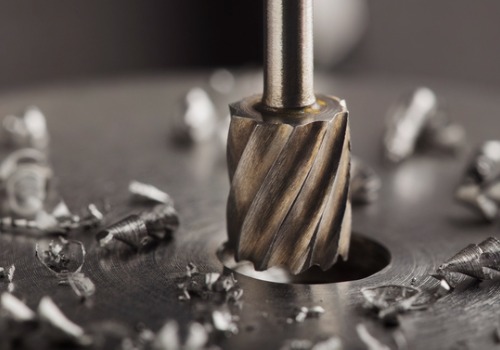 Call Today
Rest assured, your facility's production is in capable hands with precision machining for Rock Hill SC provided by SMF Inc. To learn more about our company or services, contact us today at 864-226-0470. SMF has two facilities in South Carolina and Illinois, serving clients throughout the United States.