Match Advances in Tech with Precision Machining in Greenville SC
Today's equipment and technology increasingly use precise and detailed components to function. And unfortunately, many manufacturers lack the proper tools and equipment to create such components. For this reason, companies throughout South Carolina count on SMF Inc. as their full-service metal fabrication company. We help manufacturing facilities produce the components they require with our precision machining for Greenville SC.
Everything You Need for High-Quality Production
Are you worried about keeping up with consumer demand? Precision machining can streamline production. Do you require components that can stand up against most stress and pressure? Precision machining can help you achieve your goals. At SMF, our precision machining ensures benefits such as:
High Production Rates – Manually crafting parts for popular consumer products takes too long and can severely hamstring your facility's productivity. Conversely, precision machining allows parts to be created quickly and in large volumes, ensuring production never falls behind.
Increased Accuracy – They don't call it "precision" machining for nothing! Precision machining can produce products without flaws or errors using computerized controls and automated systems, taking the "human" element out of standard production.
Greater Consistency – If mass producing a part, you want each part to be consistent in its design, quality and condition. Thankfully, through precision machining, this is possible. After imputing a design into our machine's program, it uses digital controls to recreate the design to exact specifications, with no changes or adjustments between products.
Less Waste – Standard machining services performed by a human operator can contribute more to product waste. Without computer controls, cuts, bends and milling are less precise, meaning materials are not used to their fullest. Additionally, any part with a defect is disposed of. Overall, reducing the number of mistakes in production keeps product waste down.
Our Fabrication Services
Of course, precision machining in Greenville SC isn't the only service SMF offers. We specialize in various metal fabrication applications to give our clients the most choice. We strive to simplify the fabrication process for clients while guaranteeing we can bring your unique designs to life. Some of our metalworking capabilities include: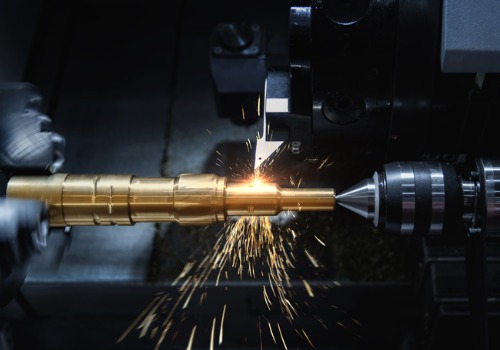 Contact Our Office
If your manufacturing facility lacks the means to produce small and complex components, count on SMF Inc. for our expert precision machining in Greenville SC. To learn more about our company or services, contact us today at 864-226-0470. SMF has two facilities in South Carolina and Illinois, serving clients throughout the United States.