Find Use for Expert Precision Machining in Columbia SC
Are you a manufacturing company looking for additional ways to streamline production? Do you require small, precise components that standard machining can't reliably replicate? Does consumer demand have you looking for help managing your production capabilities? If you are familiar with any of these concerns, you require precision machining services from metal fabrication experts. As such, SMF Inc. offers the expert precision machining Columbia SC companies require.
Who Needs Precision Machining?
Precision machining is a metal fabrication service that relies on milling, turning, drilling, boring, etc., using highly accurate computerized controls. Precision machining enables metal fabricators to craft small, high-quality, and incredibly detailed parts with increased speed and consistency. Examples of the industries that most rely on precision machining include:
Commercial Industries

The products sold to consumers must be produced in mass quantities, so manufacturers don't fall behind. Unfortunately, when a product incorporates complex components, creating these parts can slow the entire production process. Conversely, specialized components can be mass-produced via precision machining, allowing manufacturers to keep up with consumer demand.

Medical Industry

Machinery and components don't get more detailed than those used in the medical industry. As such, new parts produced for medical equipment must always be accurate and consistent. Due to the health and safety of patients, hospitals and medical facilities can't have equipment malfunctioning mid-use. Thus, they rely on the preciseness of computer-controlled machining.

Aerospace Industry

The parts used in the aerospace industry must be incredibly durable and highly detailed. To achieve the function of flying, every system of an airplane must operate at peak efficiency. Having crafted metal components that are without error and can withstand intense pressure is essential for successfully constructing and maintaining our country's aircraft.
SMF's Services
Of course, numerous more industries can take advantage of precision machining for Columbia SC. However, as a full-service metal fabrication company, SMF offers much more than machining. Our goal is to provide our clients with the most possible methods for bringing their products and designs to life! To this end, we incorporate metal fabrication operations such as: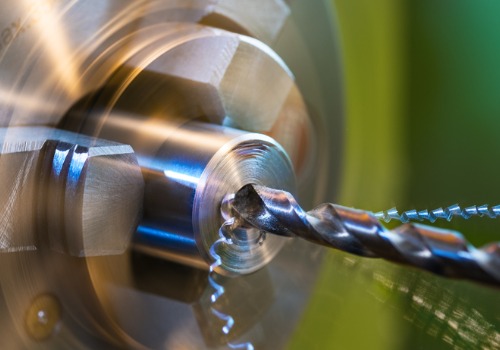 Learn More
If your component needs are more complex than most, count on SMF Inc. for our specialized precision machining for Columbia SC. To learn more about our company or capabilities, contact us today at 864-226-0470. SMF has two facilities in South Carolina and Illinois, serving clients throughout the United States.