The Best Sheet Metal Fabrication for Any Industry
Many of the products you interact with daily are only made possible thanks to sheet metal fabrication! From the car you drive to work to the recliner you use to relax, metal components are a part of many items you commonly use. And as a company or industry that utilizes metal parts, products and tools for production and operation, you require the services of an expert metal fabricator. Thankfully, SMF Inc. can lend a helping hand!
Best Uses for Metal Fabrication
Metal fabrication of all types is helpful across multiple industries. However, several industries in the U.S. rely on sheet metal fabrication more than anyone else. Of those industries, SMF Inc. has extensive experience supplying the metal parts and products necessary for businesses to operate. Examples of the industries we serve include:
Construction – As a part of structural fabrication, SMF produces many parts and components that go into a building's design and construction. I-beams, steel frames, metal platforms, and commercial doors are just a few of the fabricated metal products we've provided the construction industry.
Manufacturing – From the machines that operate in a manufacturing facility to the products that are produced, metal fabrication can play a part! We've helped design the platforms, conveyor systems, and tools that support most industrial businesses through industrial fabrication.
Automotive/Aerospace – While planes and automobiles are opposite in function, they both utilize metal parts and components as part of design and operation. Any big industry that produces large metal products for commercial or private use can benefit from the services of metal fabricators.
Municipalities – Our cities' infrastructures are essential to businesses' and residents' safety, function, and convenience. As such, local infrastructure, such as energy or plumbing, utilize specific parts and components. SMF can supply the metal components necessary for maintaining pipelines, gas wells, turbines, electrical transformers, and more.
Commercial – As mentioned previously, metal components are part of many products consumers use daily. Supporting stores, restaurants, and commercial facilities throughout the country, we supply the metal parts necessary for business function and product production.
And More – Outside of these primary industries, SMF has supported the needs of multiple businesses and companies requiring fast and efficient metal fabrication services. The different industries we've helped serve include medical, mining, landscaping, engineering, transportation, appliances, etc.
Our Fabrication Capabilities
SMF Inc. strives to meet the needs of every client. Thus, we employ trained professionals in every avenue of sheet metal fabrication. We can transform steel, copper, aluminum, and other metals into any shape, part or design you require. Some of our fabrication capabilities include: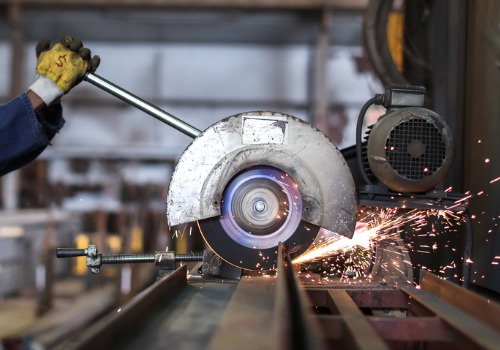 Contact Us
When your company requires quick, reliable and high-quality sheet metal fabrication services, look no further than the professionals at SMF Inc. To learn more about our capabilities and how we serve clients, contact us today at 309-432-2586. SMF is headquartered in Illinois, serving clients throughout the United States.