SMF: The Most Respected Metal Fabricators in Rockford IL
If you're looking for metal fabricators in Rockford IL, look at SMF. Founded in Illinois in 1972 and now serving clients across the country, SMF has expanded and evolved into a full-service fabrication and machining company.
Why Is SMF One Of The Top Metal Fabricators In Rockford IL?
We are a Tier One supplier to Original Equipment Manufacturers (OEMs), which means we meet the exceedingly high standards for quality set by our many Fortune 500 clients.
Regardless of whether you're an OEM or a smaller client, you benefit from our culture of quality and service. We provide all our clients with very high-quality work delivered on time, which is how we have maintained our service-minded attitude for more than four decades. We value our relationships with all our clients.
SMF offers the full range of services, allowing us to complete your job in-house. They include:
Welding: SMF offers both robotic and conventional welding, including TIG, MIG and spot-welding.
Machining: We mill, turn, drill and bore multiple metals and other materials.
Laser Cutting: Our laser makes precision cuts of metals and other materials.
Forming: Forming and bending of metals are done on our array of press brake machines.
Powder Coating: We strengthen and protect metal parts with powder coating.
Assembly: We can assemble fabricated components or add other parts to the fabrications we build.
Plasma Cutting: Our plasma and flame-cutting tables can handle your thickest parts.
Saw Cutting: SMF's 20-inch-diameter saw-cutting capacity allows us to cut large pieces of metal with a quick turnaround.
Blasting: We provide a clean finish on even the largest parts.
Retail Steel Sales: Our Anderson, S.C., location offers retail steel sales of carbon, stainless and aluminum products at affordable prices.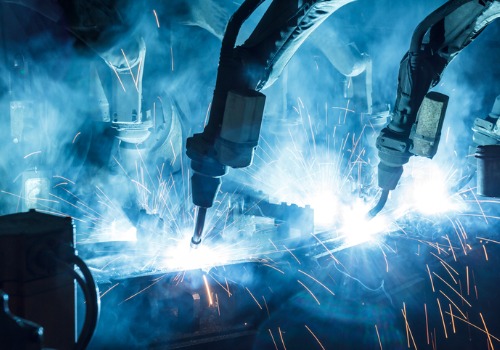 Let's Talk If You're Ready For Excellent Quality And Service.
If you are looking for metal fabricators in Rockford IL that can handle a wide variety of fabrication services, let's discuss! Give SMS a call at 309-432-2586 today.